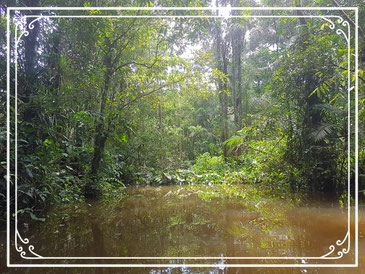 When planning my trip to South America, on top of my list of 'Must See's' was to see the Amazon Jungle!  When I started researching, my dream was close to fading.  Thousands of dollars for 4 days in the jungle!  There was no way I could afford that.
 Here is my experience and how I got there on a budget. 
I decided to wait till I arrived at my hostel in Quito before making any decisions on the Amazon.  I couldn't find anything online that made sense to me.  I felt confused.  If I feel confused, it normally means that I will pass on whatever it is.  I now understand why it's confusing.  It is not easy to get to the Jungle.  Hopefully I can make it easy enough for you to not feel confused and for you to be able to experience the lush, warm feeling the jungle gives off.
I normally travel solo, but this trip I was with two friends, one from the USA and one from the UK. We arrived at Colonial House Hostal in Quito. Yes, they spell it "HOSTAL".
http://colonialhousequito.com/index.html
I highly recommend this hostel.  I read all the glowing reviews on TripAdvisior and we were all so glad that we did.  The staff go above and beyond to make sure you have everything you need.  We felt very at home.  I made sure that we picked a hostel that offered tourism advice.  Not all hostel's do.  Something to be aware of.  As soon as we arrived, the first thing we mentioned was that we wanted to get to the Jungle ASAP as we were booked on flights home in 5 days.  It was a tight schedule.  Looking back now I wish I had allowed 5 days to spend in the Jungle.  Once there you will not want to leave, so allow at least 7 days including travel days.
We were given a folder with a bunch of Jungle lodges to choose from.  From what I had researched from Australia, I was very impressed with what I was seeing; the pricing and what was included for those prices was fabulous.  We asked which was the best.  Guacamayo Eco Lodge was the winner.  It was $270USD for the 2 nights/3-day adventure.  If you book through the actual Lodges website it is $250USD. Our hostel made some money off us.  They did organise it all, and also picked up our bus tickets.  After reading this hopefully you are confident enough to book directly through their website. 
http://www.guacamayoecolodge.com/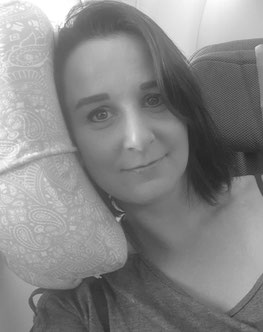 Our Hostel made all the arrangements for us, including buying the bus ticket to Lago Agrio, which was not included in the Lodges package.  This was $12.50USD and was an overnight bus from Quito. I'm glad that I had no idea about this bus and the type of roads it was travelling on.  We arrived half an hour earlier to the bus station in Quito for a 11:45pm departure.  This was very confusing as our ticket didn't have the name of the town on it and we were not aware of the name of the town we were heading too.  There are so many buses going all over Ecuador from the Station.  The Bus station was packed, with people everywhere. We asked some people that worked there and they were not sure where to send us either.  Eventually one person could read the ticket and sent us to the right bus.  It was a packed bus.  The guy behind me thought my chair was his backpack holder and had his straps draped over my head rest.  When I went to recline my chair, he was communicating with his hands that this was frowned upon as he had his backpack there.  I politely smiled and continued reclining.  I was just wanting to get some sleep.  Not realising that the Bus driver was going to drive like a hoon all the way, we were being thrown all around that bus.  I had already taken motion sickness tablets.  I then had to take another two tablets.  The front of the bus was all blacked out.  There were curtains and dark windows on the sides.  We had no idea of our surroundings and what the road ahead looked like. This was a bonus we now know.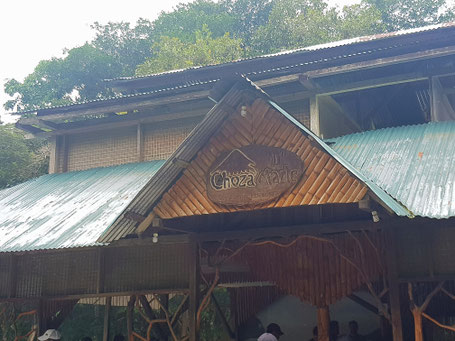 After a hectic five and a half hours on this crazy public bus, we arrived at the Lago Agrio. At 5.30am! With hardly any sleep, we were cranky and exhausted.  We were informed by our hostel that we then needed to get a taxi from the bus station to "Mario's Hotel " where we are scheduled to meet our Tour Guide at 9am.  It was a $2 taxi ride to the hotel on the main street in the pouring rain.  We arrived at  5:45am, rang the bell and a gentleman came to the gate and said they don't open till 6am.  He just left us out in the rain.  We were extremely tired and not very impressed.  Those 15 minutes felt like hours.  I actually think it was about 30 minutes before he let us inside.  They would not let us into the foyer where the couches were and made us sit in the restaurant area at the tables. The staff was not very friendly.  They clearly do not like the fact that tired cranky tourists wait in their hotel for a pick up.  It is a very busy breakfast venue.  It was loud and not a good place to get any more sleep.  Our guide arrived around 8am and at 8:30am we jumped on another bus for another two-hour drive.  We all got some sleep on this leg; there was plenty of room to spread out.  We met our other members of our new tour group.  There were a total of 5 other travellers.  We arrived to a large cabin with a sign that said "ChozaMarle, Cuyabeno, Ecuador."  We were told that now it's a 2-hour boat ride to our lodge.  They took all our luggage on another boat. We only took our day packs as our luggage.  Others had their huge backpacks as they were moving on from there.  We left our main backpacks and suitcase at the hostel as we were returning back to Quito and back to the same Hostal.
---
---
Our guide was Jairo Alvarez, the general Manager of the Guacamayo eco lodge.  As soon as we all got onto the boat, he switched into super tour guide mode and was pointing out all types of wildlife. This was the best transport we had in the last 12 hours.  I just closed my eyes and took a moment to breathe and just feel.  Magical is the only word to describe the feeling.  I could hear the others whisper  "We are on the Amazon River, wow."  Everyone was feeling the same way.  Jairo was very impressive with his wildlife spotting.  From a distance he could see or hear certain animals and stop the boat for us to get the perfect photos.  So many different types of Monkey's and birds were spotted before we arrived at our Lodge. 
Speeding along the river, it was hard to imagine how the Lodge would fit into all this jungle.  We finally arrived, after hours on the river, being amazed by all the wildlife and scenery.  The serenity was divine.  The lodge is actually in the middle of the rainforest.  I had this image that there would be a bunch of different lodges all close together, like a mini town, which is not what I wanted.  To my surprise it was isolated, we were totally off the grid.  There is no phone service, no WIFI and it was exactly what I wanted, a true jungle experience.  If you want luxury then this is not the lodge for you. It's rustic.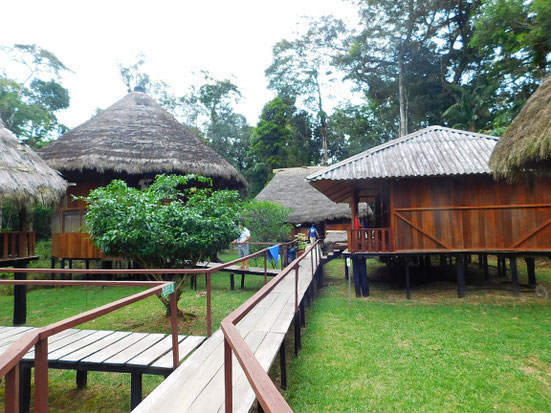 The meals from here on were included in the package rate.  All the meals were fabulous.  They catered to all the dietary requirements, Gluten Free, Vegan and Vegetarian.  Very important to let them know prior to arriving.  I was impressed with all the meals especially the beautiful desserts, bananas with chocolate, YUM!!
After lunch was siesta time.  It's the hottest part of the day and resting is a good way to get through the humidity.  We were put into a tiny room with two bunk beds.  I'm always happy to be on the top bunk.   I'm a little claustrophobic so the top is normally better.  I went up to get a little sleep and the panic set in.  It was so hot and the roof was close to me with the mosquito net draped over me, I couldn't cope.  I mentioned it to Jairo and they then moved me to another two-bunk bed room alone.  Luckily it wasn't fully booked, so they had spare rooms.  I'll get back to the rooms later on. 
---
        We were told to put our swimmers on as we were going back out on the river and heading into the Amazon for a swim.  I was the most cautious as I've heard of people getting parasites from the river.  Heading towards the lake we saw the Amazon Pink River Dolphins.  They are so beautiful; it was such an exciting moment.  All we could hear was gasps from everyone every time they breached the water.  Diving into the Amazon River was a very exhilarating moment, paired with fear, excitement and pure happiness.  Knowing that we are in the same water that is filled with Piranha's and Caiman Alligators, I was not in there for too long.  Getting back into the boat was probably the most hilarious part of the whole activity as there is no ladder and people struggled to get in this very narrow boat.  Also, no need for a towel, it's so warm and humid you will dry real fast. 
---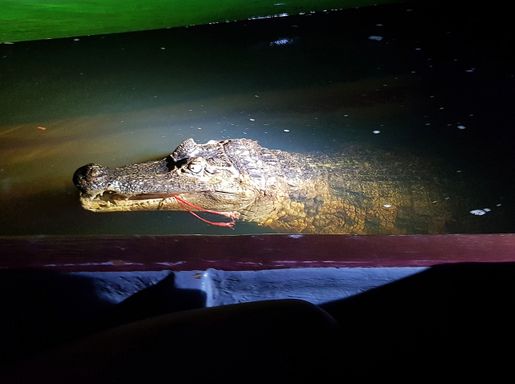 Before we knew it, it was dark and Jairo was on the hunt for Caiman Alligators.  Not sure how he spotted one under another Lodge's jetty, but he did.  He made a loud frog noise, which I personally thought was a real frog, then I realised that it was Jairo making the noises, and before we knew it, there was a huge Caiman up close and right next to the boat.  Quickly my mind went to, "Wow, I was just swimming in this water".
After a lovely three course dinner we all headed to bed as the whole Lodge was dark.  You need a torch.  A head lamp would have been great too.  It is pitch black, there are no lights anywhere.  There was no electricity, the Lodge runs on Solar Power, which is shut off around 8:30pm.  Which also means you're not able to charge any devices overnight.  Even though there is no phone signal I was using my phone as a camera.  The Samsung S8 has a wicked camera.  A lot of the shots below were taken on it.  But don't stress, there are power points which are turned on to charge all your electrics during the day.  There are lots of power points in the communal hammock area.  We were told that everything is safe to be left out, if we leave the site for a tour, as it's only the minimal staff that are on location.  Which means there is no one to steal your belongings.  That's a nice feeling, everything felt very safe.
---
The next morning, we went on a three-hour walking tour through the rainforest with Jairo.  This is where his knowledge was on display.  The amount of information we were given was phenomenal. We learnt all about the different types of Trees, Ants, Insects and Wildlife.  Way too much for me to explain, as you really need to experience it all for yourself.  Especially the insects that give off smells. We walked through a swamp, thankfully they supply gumboots, which are needed.  At one point my gumboots were fully immersed in the mud.  Gumboots are long, so you can imagine how deep that is. 
---
Above images - The left image is Jairo (Our guide) taking a photo of the frog that is in the middle image. 
*Photos taken on the SamsungS8*
---
After our siesta we were on the hunt for an Anaconda.  Unfortunately for me there was none to be seen, I was devastated.  Behind the pink dolphins, the Anaconda was what I wanted to see the most.  Which means I will have to make my way back at some point.  What we did see was a real-life Piranha.  They put a line in the water with a bit of meat on it and within a couple of minutes we had a Piranha looking at us.  Jairo grabbed a branch off a tree with leaves on it and put it in the mouth of the Piranha.  It chomped through those branches like it was a pair of shearers.  The noise of the teeth chomping actually sounded like shearers too.  I personally am against all types of fishing.  I do not eat seafood and I do not agree with fishing.  I was very scared that we were going to be told that this sharp tooth fish was dinner, but they do not eat them there and he was thrown back into the water, which made me very happy. 
---
We also did a night walk through the jungle.  Jairo was impressive with his knowledge and spotting of insects yet again.  We saw lots of Tarantulas, even though there are lots at the Lodge as well, these were bigger and different colours.  At one point we all turned off our torches and just stood in the dark in total silence.  It was a special moment. 
---
      The next morning, we were up at 6am to bird watch from the tower at the Lodge.  Unfortunately, it was a touch foggy, so instead we jumped back on the boat for an hour to see wildlife that way.  We saw a Sloth which was pretty cool.  It was not in a good photographic position so I do not have a photo of it unfortunately.
     At 9:30am we started the trek back to Quito.  It was two hours back on the river, then the bus back to Lago Agrio.  Our guide had mentioned the night before that we could take the private bus back to Quito, instead of the public bus.   The public bus was $12.50USD and the private bus was $20USD per person so we decided to take the private bus.  It was the same bus that we were already on that morning.  We arrived back at Quito at 9pm. It dropped us off right near our Hostal, within walking distance.  It took so much longer than the public bus.  This was a good thing, now being able to see the road ahead, we were very happy that our driver was being careful.  Clearly on the way down the driver was not.  He was driving so fast around blind corners that we are lucky we didn't know how reckless he was being.  I have been told they have a lot of accidents.  Sorry, now you are aware, I'm glad I had no idea.  There are also flights to Lago Agrio, that are not cheap, but if you are really worried about the bus, do that.
       Now for the negative about the lodge.  The accommodation.  I can only comment on the rooms that I was in.  From what I heard from others, their rooms were nicer than what we had, but I didn't see those rooms, so I can't comment. I don't like to mention that I'm a blogger, I want to have an experience that you could have if you go.  On the website they have an image of a room with three beds which looks lovely.  We thought that we would be in that type of room.  We weren't.  We did hear that two other girls in our group where in a room like that.  We were put in a dorm.  I also know that we paid the same price as they did.  I'm not sure this should be the same price.  The first room I was in with the girls was so small, like I explained earlier, so I asked for another room, hoping I would be given a nicer room, but unfortunately it was worse than the first room.  I was moved to the room above the girls.  This room had a communal roof that covered three dorms.  With a gap between the walls and the roof.   Actually the walls were lower than the top of a bunk bed.   If someone was sleeping in the top bunk they would actually be able to watch you in the shower or on the toilet.  If it was full of people there is no way I would have stayed in that room.  There was no one watching, but it still freaked me out sitting on the toilet looking at a bunk bed.  It also means that ALL the private noises can be heard, yes, you get what I mean.  The shower curtain was ripped so water from the shower would go out onto the floor if you didn't tuck it in on itself.  If bugs freak you out, then you might want to book elsewhere. My bed was covered with bugs, I just swept them off and pulled the mosquito net over it and I was fine.  At night when you need your torch on in your room for light, it attracts all the bugs too, again no roof in this section.  Other rooms have a roof, so they may not have this issue.  That's my only negative.  It was acceptable at the time as it was not busy.  If it was full, maybe I would have a different opinion.  Otherwise I loved everything else about the Lodge and the experience.
Our Guide Jairo was exceptional, the food was fabulous, the activities were next level. Would I recommend this lodge?  Hell yeah!!  But like I said earlier, if you want luxury then this is not for you. If you want something on a budget that will make you smile as soon as you reminisce on the experience, then BOOK IT NOW!
---
Love life and Adventure on,
MiShel
---