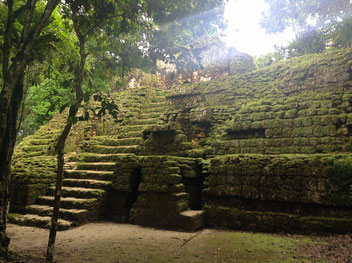 A guided group tour is a fantastic way of travelling. I highly recommend it, but it can be extremely tough and overwhelming trying to decide on which is the right tour to join. What is a guided tour you ask? A guided tour can be many things, but a simple way of explaining it, is there is a guide, often a local guide from that Country, that guide is responsible for getting you to and through the destinations you desire. It's a safer way of travelling, especially if you are travelling alone. There are short tours, some that only go for a few days and longer tours that travel through many countries, could be 56 days long. Now the hard part, actually picking the right company and the right tour to go on. It can be complicated. I have been on many guided tours with so many different companies. Some I would recommend and others I would not.
I find that going to a travel agent and asking them for the brochures is a good start. This can be very overwhelming as you might walk away with ten brochures for the region you have enquired about. If you already know the type of tour you are keen to look into, then I suggest only asking for that style, possibly age groups, or comfort levels. Some tours have age restrictions. For example, under 30's only.
The main things to look for:
The style of accommodation.                                                                                                
There are so many options for all kinds of budgets, from camping, hostels, to hotel accommodation. Some tours are all one type of accommodation for the whole tour and other tours can change between all depending on the location. It will state this in the detailed itinerary. Pricing normally changes depending on the type of accommodation you choose. Some companies offer the same tour in a camping option and a hotel option. It's the exact same tour, you could be with people that have paid for the camping option, even though you are not camping, the accommodation has facilities for both options, obviously different costing for both. This is more commonly found in Africa.
What activities are included.
 This is what you need to pay the most attention too. There are some companies that are inclusive of certain activities. Others have activities that are optional extras, often listed per day, which you need to pay extra for. Then other tours have an activities package you add on to the tour price, that will include a bunch of activities that you pay a extra lump sum at the time of booking for. I personally prefer the tours that include all the activities, or pay extra for the activity package. I have done a tour before that had no activities included and every day you had to let the guide know what you want to do. I found that was by far the most expensive tour I have done and would never do that type of tour again. Saying that though, my favourite tour I have ever done was with Busabout Spain and Portugal, it was one of the cheapest tours I've done, it did have a couple of extras, nothing too expensive. When I compared their tour to others that included those activities, Busabout still worked out cheaper. I will explain later why I found the Busabout tour to be my best so far.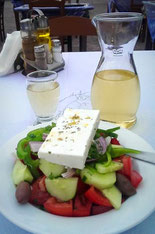 Is food included.                                                                                                                                      
This is important if you love food like I do. Buying food can eat up a huge chunk of your budget, so it's important to check which meals are included. In the full detailed itinerary of a tour it normally has somewhere. B,L,D. Breakfast, Lunch, Dinner. This will mean that those meals are included on those days. Some tours include food for all, or some, or none of the days, or only includes breakfast. In the extra notes, there normally is an amount which the tour company suggests you will need to budget for the food that's not included. Always add that to your budget.
Costing.
Now this is what can be the most confusing part. Clearly once you've already investigated all of the above items, then all you need to do is figure out which tour best suits your budget. This is not as easy as it sounds.
I normally write a list with all my favourite tours and put a column with overall price and inclusions.  Do not forget to add the local guide tip into that cost. This is a compulsory tip; some companies expect the local guide tip to be given in USD in cash on arrival. I personally hate that. Some tours the local tip can be around $800USD, which means you have to carry that cash on you until you arrive and give it in person to the guide. Some companies offer an upfront payment you can pay when booking, I prefer that. NOTE: This does not mean you tipped the guide/driver/cook, you still have to tip them all at the end of the tour. I always budget the final tip into the overall costing. It doesn't always mean I am going to tip. The tours in Africa I didn't tip the guides. I didn't feel that they deserved it. The Geckos Tour I did through Central America, I tipped the guide way more than I budgeted for, as I felt he went above and beyond to make us feel safe. The African guides made no attempt to have a personal conversation with me or share their knowledge of the area.
As mentioned above, food. Add the cost of the extra food allowance.
 I personally always pay extra for the individual room supplement, I prefer to have my own room and bathroom. This is of course an extra cost, otherwise you are paired with another person of the same sex. Most tours offer this option, unless its camping. If this is something you can afford, I do recommend it. If you choose the single supplement you must add that to the total price too.
Select all the extra activities you might want to add on, add them all up too.
You might find the price seems a lot more than the advertised price, YUP! That's why it's important to add everything up to get a final amount. I'll pick a tour and do a break down for you.
I'll pick a long tour with G Adventures. I will add everything on offer and just estimate a tip.
G Adventures Southern Cross. 45 days.
Tour cost: $6417
Meals: USD$1315-$1710
Optional Activities: $1000
My Own Room:  From $1629.00
Tip: $300
OVERALL COST: $11,056
As you can see the overall cost is very different to the original cost. Of course there are things which are totally your own choice, like the own room and the amount of food you eat. I always budget for the highest amount and if I have money left over to spend on shopping, woo-hoo.
This tour includes a lot of activities, from my research this is one of the best tours for that region. Hopefully I'll do this tour next year and I'll let you know if it holds up to my expectations.
Why is Busabout my favourite so far?
As I said earlier, Busabout is by far my favourite tour I have been on. Why, you ask? I did the Iberian Adventure and the guide and driver were phenomenal, the standard they are expected to deliver too is very high. I could not fault either of them. Their knowledge of the history of every destination we went to was truly amazing and delivered in an entertaining way. Very personable and they both were interested in actually getting to know everyone in the group. Dinner was not included in the price, actually one dinner in Morocco was. Our guide would suggest a place and we all would join her, she picked great restaurants. I'm Gluten Free, our fabulous guide selected places that had suitable options and she spoke to them clearly in their native language to make sure they understood. Also every place was very affordable.
The accommodation was Hostels. I was not sure about that part to be honest. But I was totally surprised. All the hostels were in the best locations; right in the centre of it all, everything was always walking distance. As I mentioned earlier, I always try to pay for the single room supplement and I did on this tour as well. All the rooms had a double bed and private bathroom. The rooms were better than some hotels I stayed in throughout Europe. I never once felt like my safety was in jeopardy, all the hostels were fantastic, lots of atmosphere, but quiet.
Breakfast was included in the price as well; I was so amazed at what was actually included for this low cost. Guided walking tours through the towns to orientate everyone, one dinner and all transport on a private, comfortable coach. I was also worried about the age group of this budget tour, I was pleasantly surprised. Yes, there were some youngens, but also people in their 30, 40, and 50's. This tour is totally worth doing, the link is below to that exact tour I did. I haven't tried the other tours they do throughout Europe, but hopefully in the near future I will be able to check those out too and let you know if they live up to the high standard I have experienced. Thank you to the best driver Didier Sequeira for getting us every where safely.
Other tour companies I have used.
A close second for top tour company for me is Geckos, I have done a couple of Tours with them through Egypt, Mexico, Guatemala and Belize. The one I did through Mexico. Central America in Depth
I do believe that they have recently changed their structure and now are only targeted to a younger age group 18-29. I was really disappointed to see that change, but they do have a partner company that will take the older demographic, Intrepid. I haven't had the chance to use Intrepid yet, I was hoping to do their tour Gorillas, Game Parks & Beaches through East Africa, unfortunately it was sold out for the dates I needed, they do sell out quick, which is a good sign. Such a shame as the companies I went through Africa with, I would not recommend. I don't believe our safety was a priority and the guides did not seem well trained. I can't comment on how the Intrepid African tours could compare. The Geckos tours I did were great. Most of the food was included and I had great guides that were full of fun and information. Our guide in Mexico loved to have a drink, but when it came time to get us where we needed to go, he was on the ball, he nearly had a fight with locals trying to get us on a local bus. Geckos Central America used a lot of public transport. I'm not a big fan of that, but it's fine if the guide is good.
The worst tour I have been on was with Nomad tours through East Africa. The guide was not very welcoming, I actually felt like I wasn't welcome. The tour had been going for a while already, so most of the group had been together for 50 days, so most of them were over travelling and not in a good place, including the guide and driver. The driver/cook was rude to me and I'll quote him "Why do you travel if you have food allergies". He made me feel really uncomfortable and to be honest, sad. He didn't cater for me at first, which I had paid for as it was included in the cost of the tour. One of the ladies on the tour spoke to him on my behalf as I was too hungry and sad to do so, she told him that it wasn't good enough and he had to make sure I had food to eat. After her conversation with him he then tried to cater for me. In Africa, it's pretty easy to make Gluten Free food, plain rice and meat is a common meal. He was making pasta and soup with pasta in it, toast for breakfast.
Going back to something I mentioned earlier. Jumping on to a tour that's been running for a long time. This is something a lot of companies do. The tour will run for example from Cape town, South Africa all the way up to Uganda and its 54 days all up, some people can do the whole trip. Normally there is only a handful of people that do the whole trip, then its broken down in between those places to shorter tours. I booked a week tour, not realising this would be happening and it would be the very last week for a lot of the people, only three other new people along with me, joined a larger group. Not ideal and I wish they didn't do this, but unfortunately economically the companies they need to do this.
 Now for the worst part of this tour, they put us in a hotel that was far from safe. I was stressed the first night I was there. It seemed like a hotel that locals use on an hourly rate, if you get my drift. I did not see one other Westerner in this hotel. I put my backpack up against the door to give myself piece of mind at night and slept with my super bright torch under my pillow. If someone enters my room I shine it in their eyes, it's a safety tool of mine. Thanks to my amazing brother who bought it for me for that exact reason. We stayed one night at the start of the tour, then mid tour we stopped there again and this time… A couple woke up to someone in their room stealing their valuables. He had cut the barbed wire and opened a window that doesn't have a lock on it to start with and entered the room. He stepped onto the bed, over the couple and stood next to the bed going through their handbags on the side table. The couple woke up and saw this local male standing over them and screamed at him. He grabbed what he could and jumped straight out the window. How convenient that the security guard was asleep at the time and heard nothing. Our guide even mentioned that it could have possibly been an inside job.
Now for the part in which I would never recommend this company, they then, two days later made us stay at this same hotel. We all said that we didn't feel safe and didn't want to stay there again. Their response we were told through our guide was that there was no other hotels available in Kampala for that night. Sometimes people forget about this thing we call the internet. We had Wi-Fi and checked it out and guess what, wow, there was availability at other hotels, they were just a bit more expensive. I personally believe safety is far more important. But they clearly do not. The reasoning they used was that the same hotel now would have more security guards with guns. That night, I had an early airport transport and was scheduled to leave the hotel at 3am, I didn't sleep at all. Could you imagine how the couple that had their belongings stolen felt having to be back in this super dodgy hotel.
I was in the reception to meet my transfer at 3am sharp and sure enough, there was no one anywhere. No receptionist, no security guard, no one anywhere! No extra security guard and the one there was off sleeping again. AWFUL! I waited 10 minutes then I started to feel unsafe so I yelled out, as I was also stressing that I would be late for my flight. The driver was sleeping in a room. Even with me calling out the security guard still didn't wake up or come over to the reception area.
If NOMAD had transferred us to another hotel, then I probably would not be so bitter towards them. I was accidently given an old itinerary from my travel agent which had another hotel for those nights, when I asked my guide why we weren't staying there, he had said that Nomad were trying to cut costs. Well this one must be cheap, because it definitely is cheap, nasty and unsafe. The guide had said that the other place was much nicer, safer and really beautiful.
The hotel is The Sky hotel, Kampala. If you see it on an itinerary, please do not book with that tour company and do not stay there.
---
Overall a group guided tour is a fabulous way of travelling. I love it and highly recommend it. You will meet amazing people that are all there for the same reason, to see the world and all it's treasures. It can be very overwhelming trying to decide, but once you do, start preparing for an adventure. I don't always believe the advice from travel agents, sometimes they have their own reasons for pushing one company more than another. Go through, pick all the things you want to see, your dates and add up all the costings and BOOK IT! It might seem like a stressful process, but once you're there the stress is the guides, not yours. Sit back, relax and enjoy the ride.
 Love life and adventure on,
MiShel. 
---
All images are taken by Mishel Lee
---